You are welcome with us
Serpell Primary School is a dynamic, thriving, learning community made up of a diversity of cultural and linguistic backgrounds.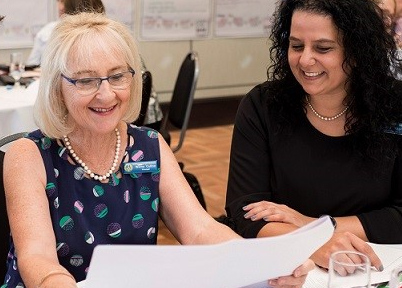 Parents, staff and students share a common goal: the commitment to educational excellence and personal growth. In partnership, we have developed a distinctive philosophy based on the maximisation of individual potential and the recognition that we are a community of learners.
Serpell Primary School is accredited under the Department of Education and Training's CRICOS registration (CRICOS provider name and code: Department of Education and Training, 00861K). For further information refer to www.study.vic.gov.au.
We are committed to offering learning opportunities that promote a thinking culture, cater for individual learning styles, engage and extend our students, develop independence, resilience and collaborative learning.
Wilma Culton, Principal